KISI
Role: Lead Product Strategist
The Kisi iOS and Android apps were going to be upgraded with new features the team had been working on, Tap to Unlock. This new feature set would allow users to tap phones against devices next to the door, and without unlocking their phone, unlock that door. Additionally we wanted to fix a handful of pain points users were experiencing while acclimating to Kisi's new access system.

BACKGROUND
The challenge was to understand which user interaction metrics we wanted to track. However, the main objective was to create and integrate simple design changes to our mobile apps, solving specific customer needs and UX faults.
In-solution, sketches and site maps were created to better understand the user journey of our onboarding setup procedure. Using paper wires and also strategizing on the mindset of first-time users I limited the time spent on hi-fidelity mockups, this revealed early design problems sooner.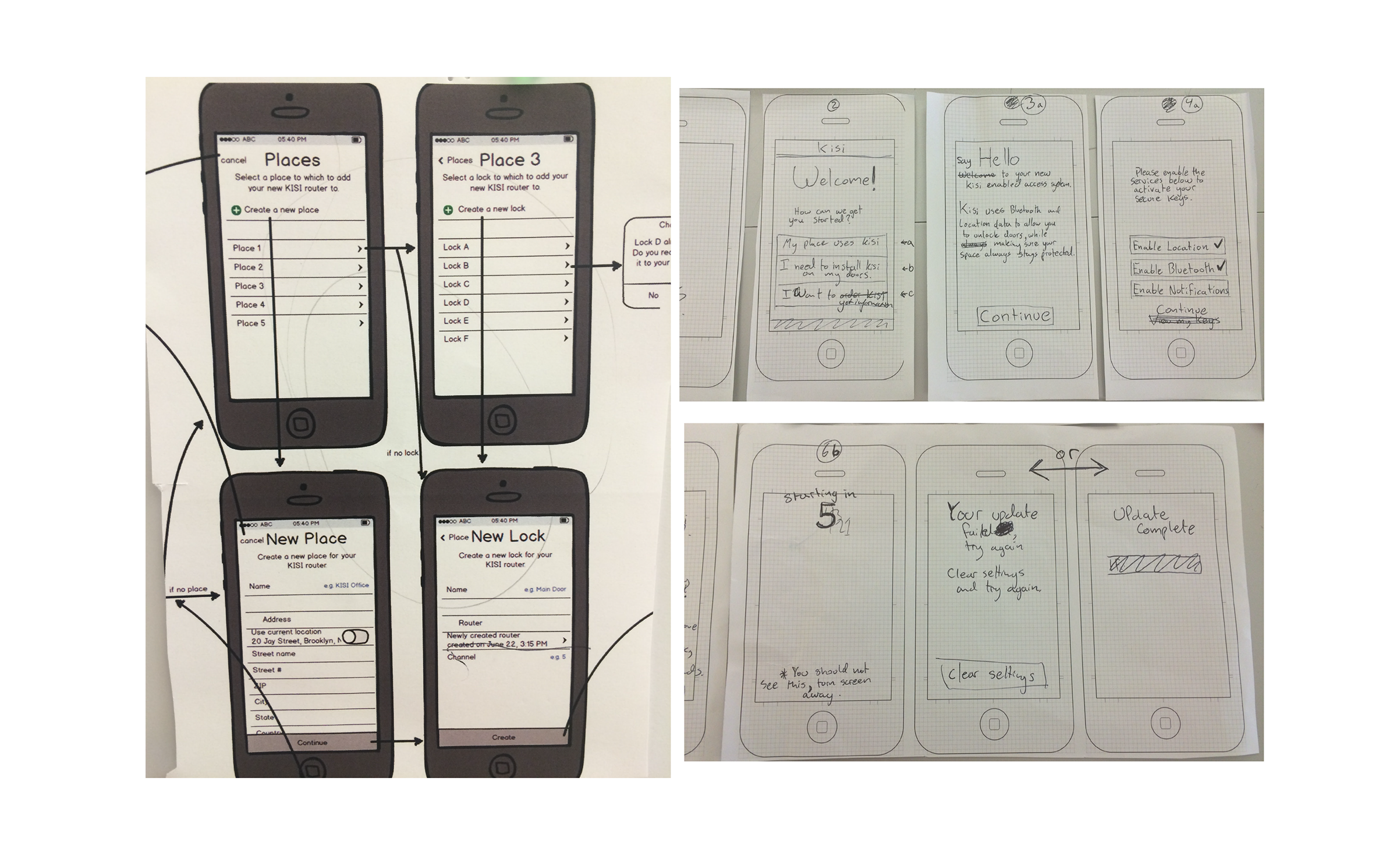 TRACKING DATA & RESULTS
3 points of interest came to mind when thinking about what we wanted to achieve from data collection and analysis:
- See when users unlock doors when not near the office
- Count the number of tries of unlock request when a user's Bluetooth and/or internet is not available
- How often users use the TTU(Tap To Unlock) feature VS going into the app to swipe and unlock
Once understood how users should be guided through the initial device setup I created wireframes for the different onboarding screens & general "homescreen" interface. Daily explorations with developers over Slack or Skype on nuances of the different user experiences was key to getting the designs developed accurately. Post-launch - With data from the 3 POIs listed above, Kisi started to collect valuable information about usage of our apps and the performance of our access system. This lead to a more structured and reasoned product roadmap for the next 6 months.