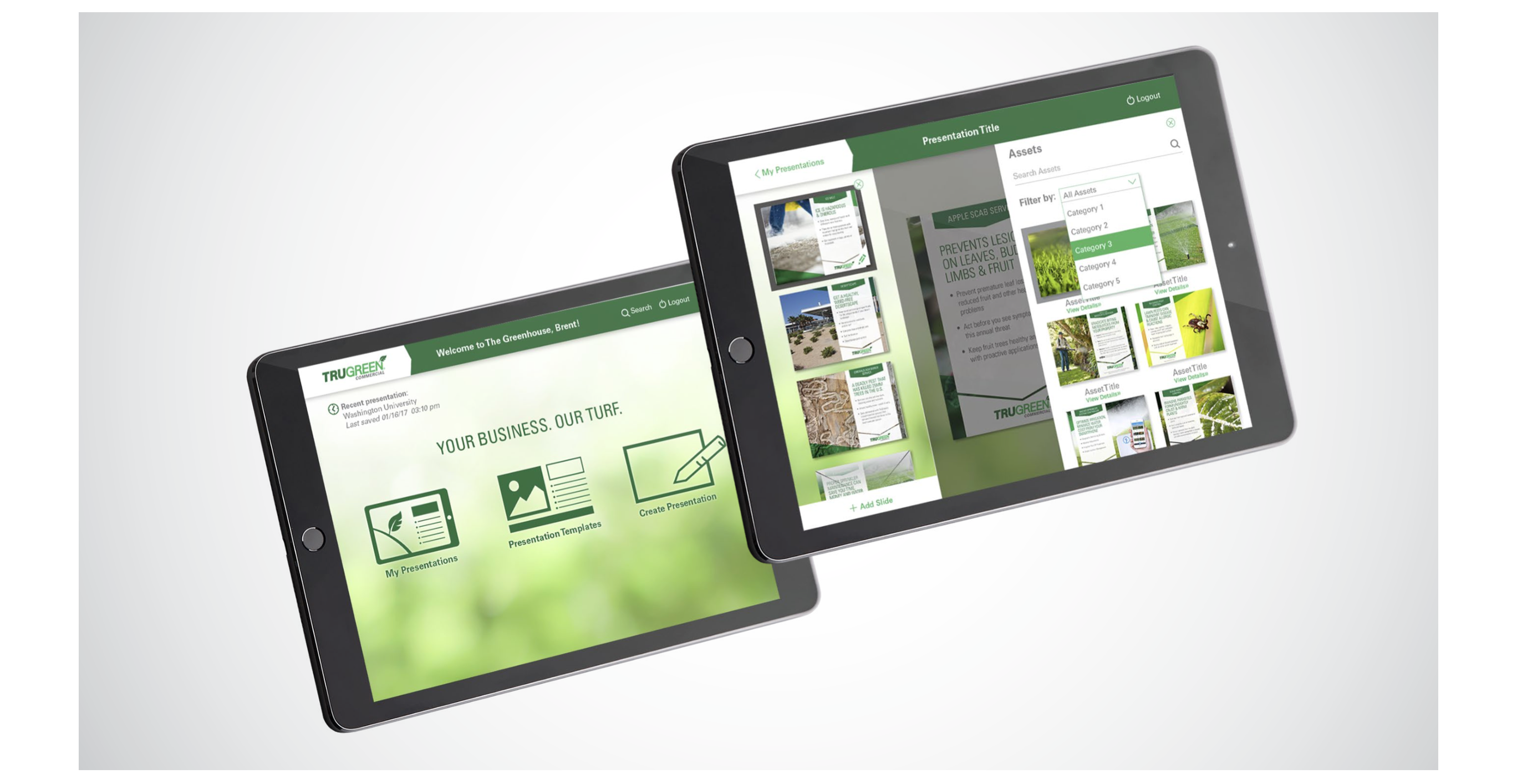 Trugreen
Role: Lead UX & Product Designer
TLDR
As the design lead for Trugreen's new internal sales tool, I lead a team of designers and developers, creating a roadmap and realizing Trugreen's first custom built sales tool. These apps would help stakeholders manage sales staff presentations. We designing a 3 piece mobile, web, and native tablet system for managing, designing, and customizing sales presentations for all Trugreen staff. Working hands-on with the client taking the project from strategy to design, development to deployment; the mobile and web solutions for Trugreen refreshed a national brand's ability to streamline asset creation and increase sales.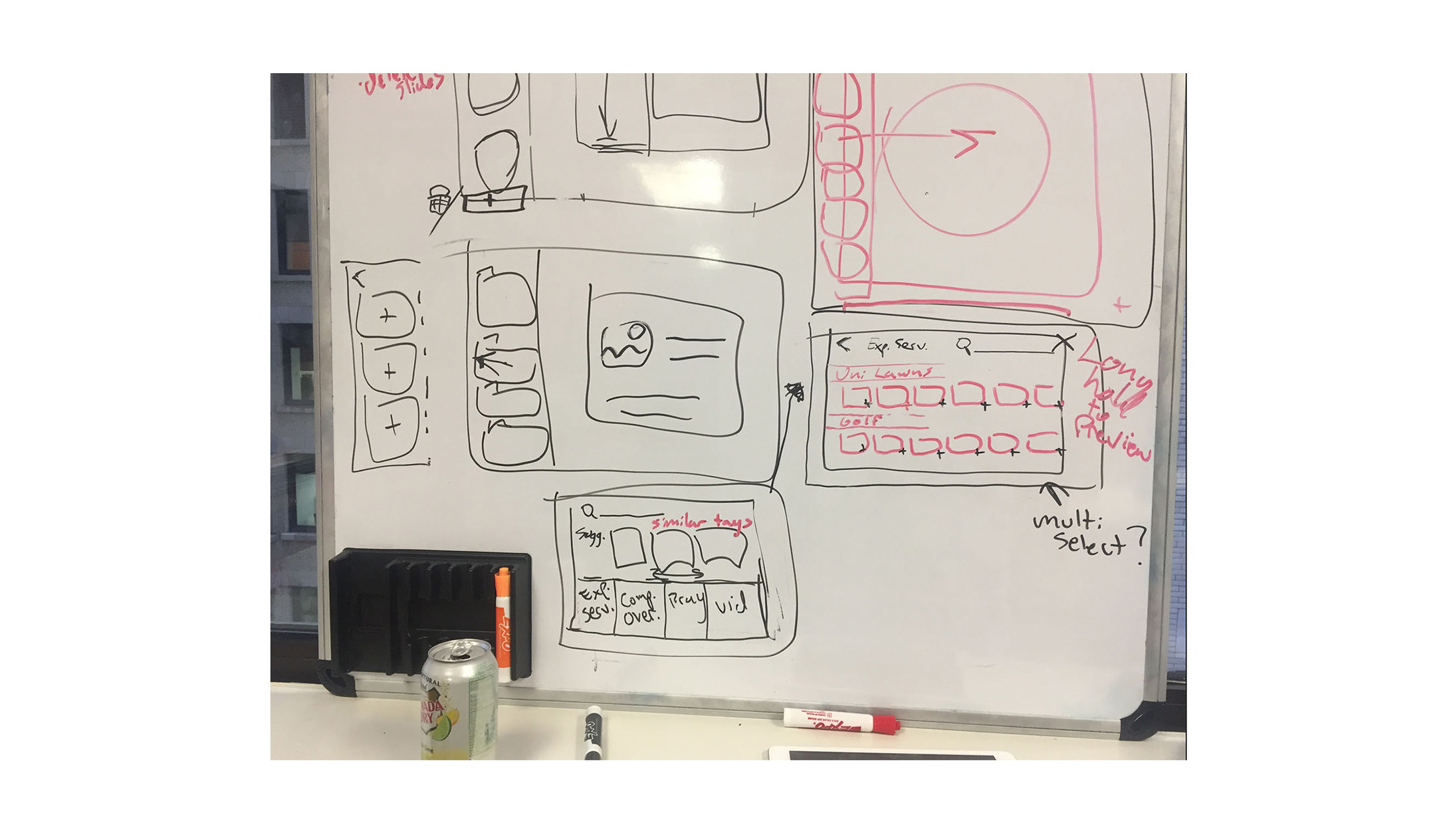 CHALLENGES
One of the major hurdles to overcome with this project was creating a platform which provided the ability for unique sales presentations and customization of assets (individual presentation slides). The ability to craft bespoke presentation decks for each client increased the likelihood of signing new leads for TruGreen sales staff. Additionally, administrators should have the ability to control and manage these users and their content remotely.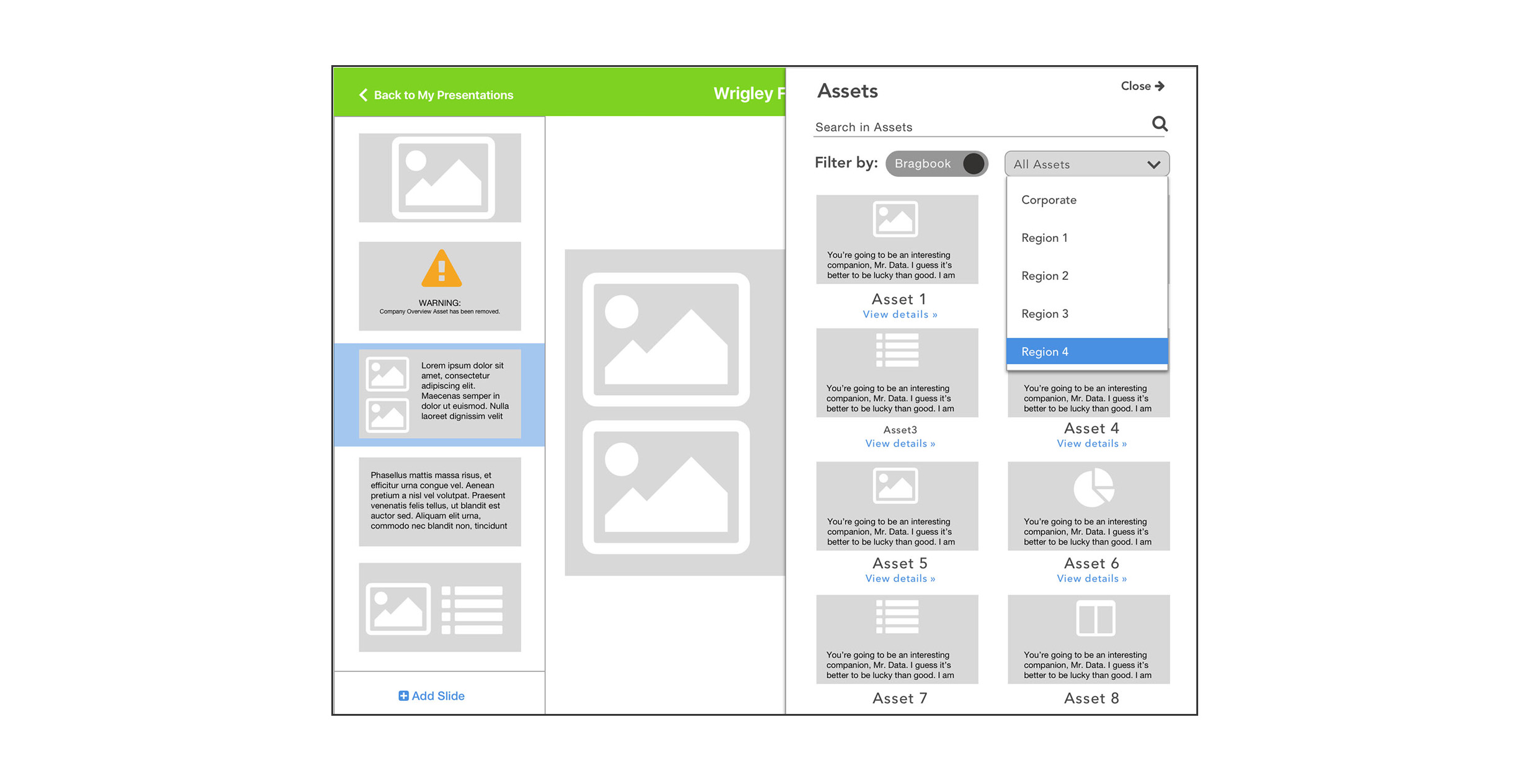 SOLUTIONS & RESULTS
By tackling the project from an engineering perspective our team could focus on the large problems first, mostly issues with dynamic content that could be locked and unlocked by administrators. Secondly we needed to design presentation editing software that non tech savvy sales staff could relate to, engage with, and customize easily. For this we conducted an extensive discovery session to reveal which functions and interactions could be easily understood by user group.
Once our product was deployed both staff and management had a new tool for editing and controlling sales content, without relying on costly & limited third-party solutions.