Bespoke Post
Role: UX UI Design
Bespoke Post is a digital retail brand that packages and sells a product called the Box of Awesome, a collection of men's fashion and grooming products. Users can subscribe and receive boxes on a monthly basis.
The original customers were funneled through a subscription model. After an initial launch phase user research revealed there was additional revenue opportunity to sell these specific items in a "store", outside of the box subscription model. Conveniently, there was a surplus of certain products left over after the subscriber boxes were shipped, these could be leveraged for additional profit. How to re-shape the UX and brand strategy to accommodate for this pivot became our real question.
The goal was to design and launch a separate e-commerce platform and corresponding content vertical that would convert visitors into customers through intuitive UX and strategic marketing.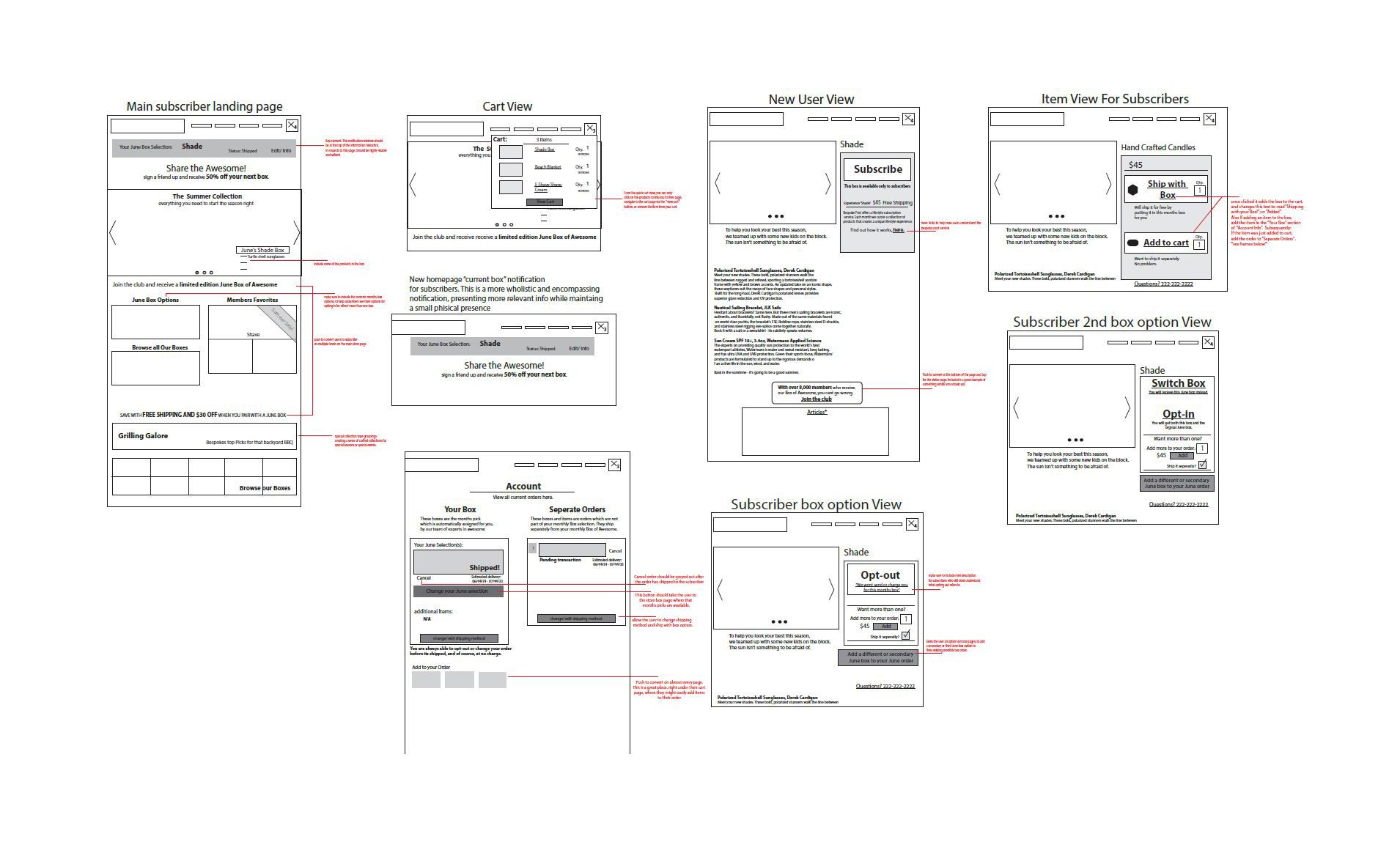 I was tasked with the UX/UI for the new ecommerce platform as well as a new content marketing vertical. We wanted to craft a solution to make our one-off customers happy and also sell our remaining inventory.
From scratch, I designed custom frameworks to accommodate both business strategies, focusing on our underlying business goals, then building UX solutions to match these.
For the ecommerce platform, I incorporated familiar navigation and popular elements, but put an emphasis on Bespoke's primary business directive: driving subscribers.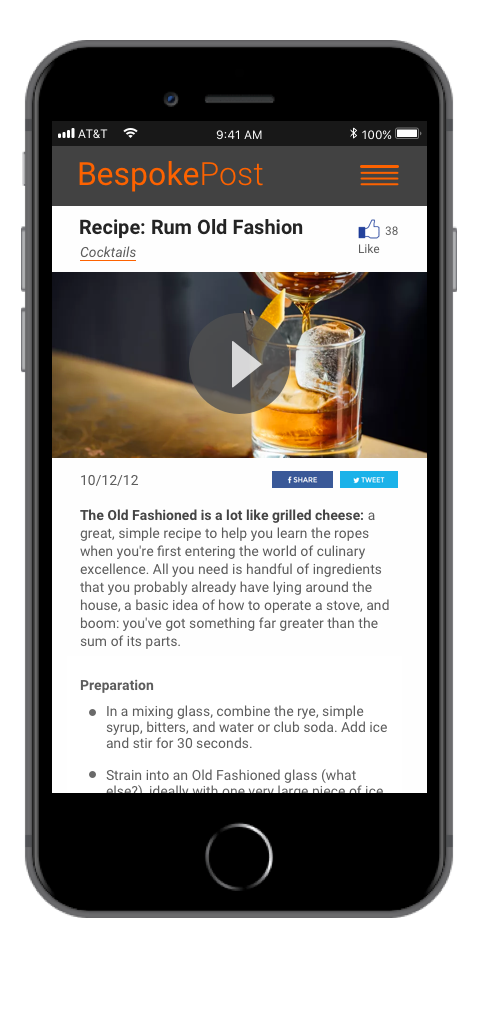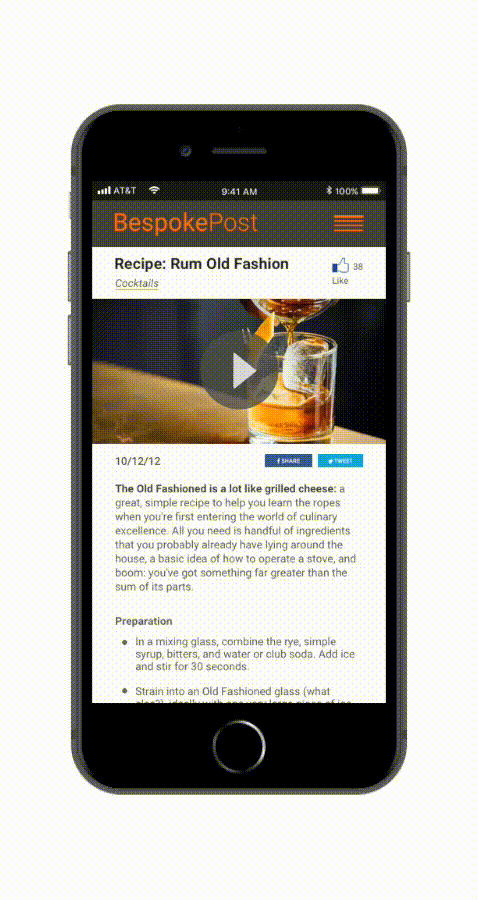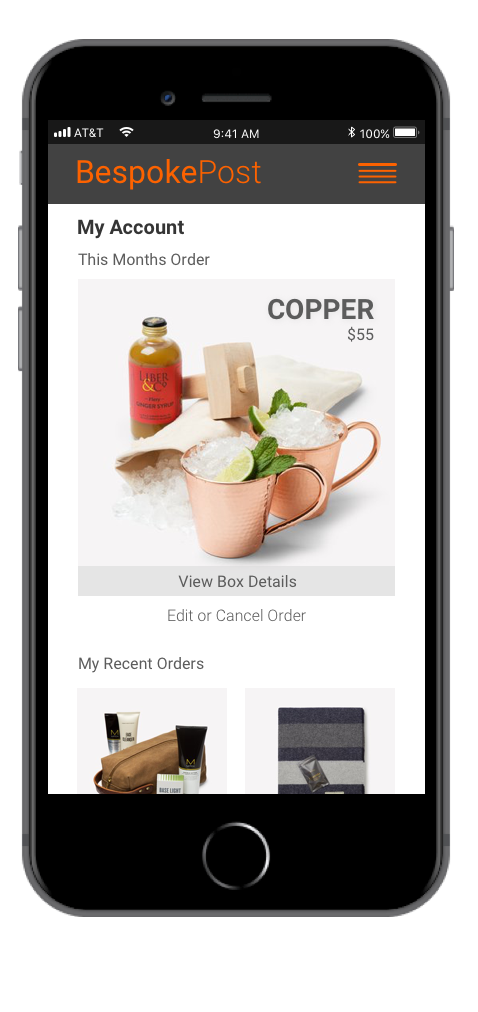 Video Production
The Post aslo needed video production assistance. During a month-long push for user acquisition, Bespoke Post held a handful of giveaway raffles. To announce the winners I directed and shot videos to help garner interest and showcase Bespoke's unique style.